The links below are among the most useful sites that I have used in my work as a teacher and academic. If you know of any other useful ELT websites, please let me know. I will be more than happy to include them here.

Click on the bolded text to access the sites.
Assessment Videos (Free access)

The site contains a series of 18 videos on various aspects of language testing and assessment produced by the Victoria University of Wellington, New Zealand. These videos introduce you to basic concepts in language testing and assessment (e.g., validity, reliability, formative and summative assessment).


Audiobooks and stories (Free download)





The site contains hundreds of books in print and audio formats. You can read and listen online or download the ebooks and audio recordings for your pleasure reading and listening while you are on a bus, train or at home.
British Council Resource Books (Free download)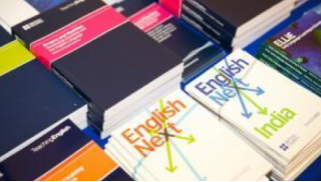 The site contains a lot of free resource books on various practical topics on English language teaching from around the world.

1. Using multilingual approaches




2. A handbook for exploratory action research




3. Integrating ICT self-study booklet




And many others …
British Council Video Series (Teaching Speaking)
This site contains 9 video units on how to teach speaking in EFL settings. The videos cover a wide range of key topics such as how to teach pronunciation, how to develop speaking fluency, how to use engaging teaching techniques to motivate students to speak more and how to monitor student progress and give constructive feedback.


British Council Video Series (Teaching Reading & Writing)
The site contains 9 video units on how to teach reading and writing in EFL settings. The videos cover a wide range of topics including how to motivate students in the reading and writing class, how to get them started reading and writing in English, etc.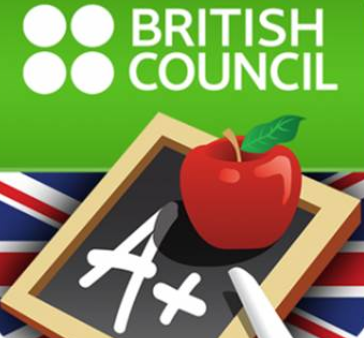 EXTENSIVE READING FOUNDATION
The Extensive Reading Foundation is a not-for-profit, charitable organization whose purpose is to support and promote extensive reading. One Foundation initiative is the annual Language Learner Literature Award for the best new graded readers in English. Another is maintaining a bibliography of research on extensive reading. The Foundation is also interested in helping educational institutions set up extensive reading programs through grants that fund the purchase of books and other reading material.
ELT JOURNALS
A large collection of ELT journals from the KOTESOL website. Do your diligence before you choose a journal for your paper.



ELT Concepts by Scott Thornbury
Scott Thurnbury's A-Z of ELT is an excellent source for those who have just started their career in ELT/TESOL. The index provides some 200 key concepts that are often mentioned in the ELT professional literature.


ELT Key Concepts (ELT Journal)
The site contains about 50 key concepts that people often use when discussing teaching and research issues in the ELT professional literature. The concepts were written by ELT scholars and previously published in the ELT Journal (OUP).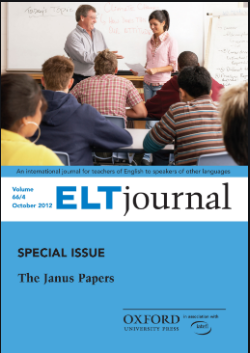 JACK C RICHARDS' WEBSITE
Prof Richards is world renowned ELT specialist whose books and articles have inspired many ELT professionals. His website contains lots of useful resources including his previously published works and a nice collection of videos on various topics.


GUIDES TO RESEARCH METHODS
This free book contains a collection of short research guides written by graduate students of Indiana University Bloomington's School of Education.
LET'S READ ASIA (Free Story Books)
This is a digital library containing story books written in several languages, including English. The English version is easy to read and the contents are suitable for children from Asia and beyond.


Paul Nation's Website
Paul Nation is a world renowned ELT scholar whose research into L2 vocabulary learning has opened up research agenda and provided insights for the ELT professional community. Many of his works can be viewed and downloaded in his website.


READING ROCKETS
This site offers rich resources for reading teachers who wish to support their students' literacy development. Although the target users of this website are intended for literacy development in L1 contexts, many of the ideas, strategies and techniques can be adapted for use with L2, ESL or EFL students.


Stephen Krashen's Website
Prof Krashen's website contains most if not all of his articles, book chapters and some of his books. He updates his web page with his most recent writings regularly.


TESL-EJ (Teaching English as a Second Language – Electronic Journal)
TESL-EJ publishes quality ELT-related articles that can be viewed or downloaded for free. The journal is indexed in Scopus.

TESL-EJ also publishes academic books that can be downloaded for free. To date, there are six books that have been published including the following:

1. Harmony of Babel: Profiles of Famous Polyglots, by Kató Lomb




2. An Introduction to Second Language Research Methods
Design and Data, 2nd Edition




3. Reflective Writing: A Way to Lifelong Teacher Learning


TRIF The International Research Foundation website
This website provides numerous useful links Reference List, Journal List, Annotated Bibliography, conference opportunities and many other useful links for applied linguists, language teachers, language teacher educators, graduate students, researchers and programme administrators.
VassarsStats (Free online statistical tool)
This is a user-friendly statistical tool for analyzing quantitative data, such as correlations, t-statistics and Analysis of Variance (Anova). You don't need to have sophisticated knowledge of statistics to use this online tool. For a more advanced statistical procedures, you might want to use other sophisticated packaged such as SPSS.